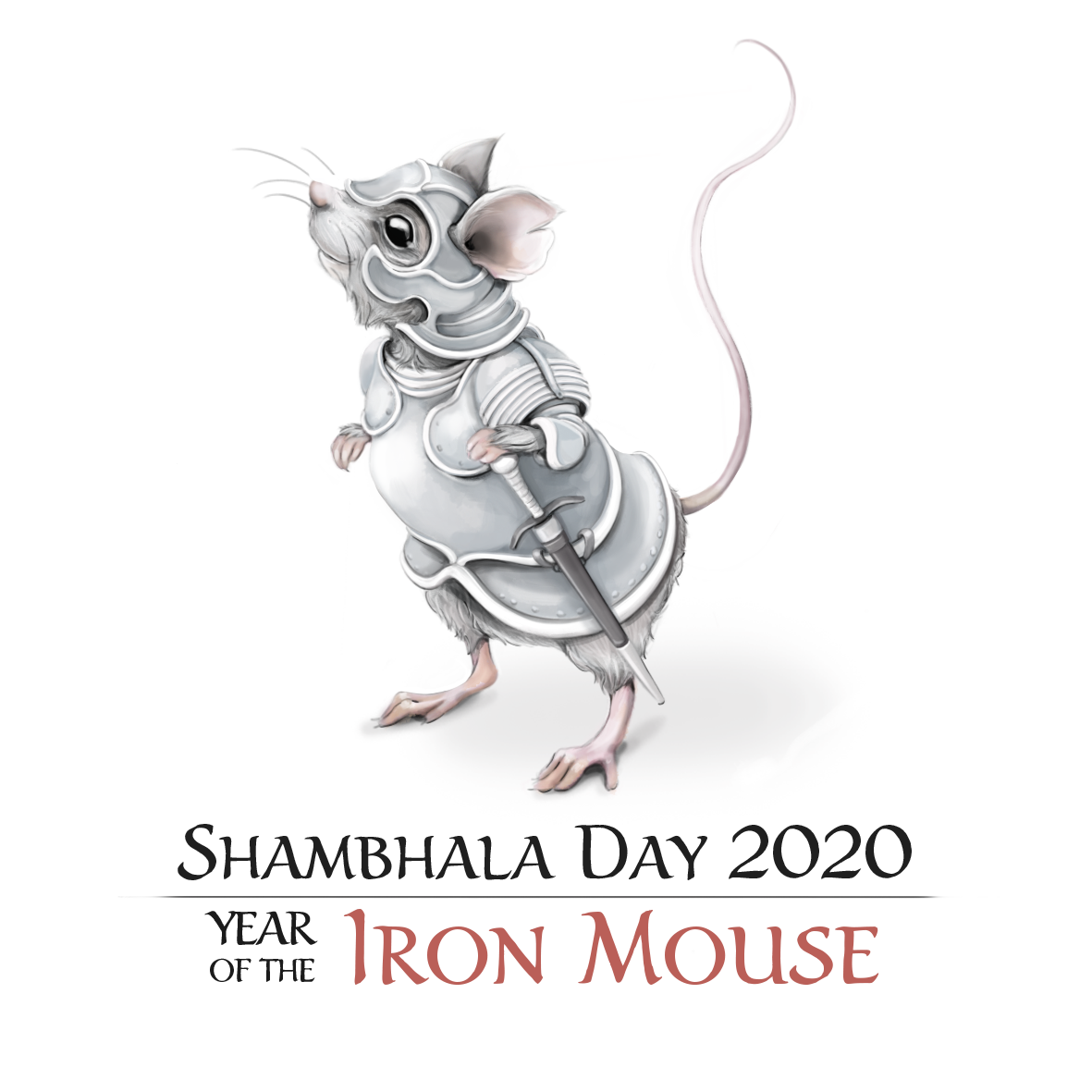 Shambhala Day Celebration
The Year of the Iron Mouse
The Year of the Iron Mouse is said to have the qualities of adaptability, cleverness, and contentment. The mouse is the first symbol in the Asian astrological cycle, and is therefore associated with newness and beginnings. We can aspire to enter 2020 and Shambhala New Year with the spirit of a fresh start and a renewed trust in the basic goodness that connects us.
This is an important day to celebrate together in community. This celebration is particularly poignant at this time, as we continue to work with important shifts and healing happening in our sangha as well as the greater Shambhala community. We will celebrate with meditation, food and good conversation as well as view an online address and be given the opportunity to donate to our annual fundraiser.
Schedule:
10 am - Celebration, Online Address to the Worldwide Community, and Annual Fundraiser
12 Noon - Potluck Gathering
*Reminder: Please wear uplifted attire including pins, if you like, bring something delicious to share and, if inspiration arises, carry what you need to make a donation to Shambhala Global Services, pens and envelopes will be provided.