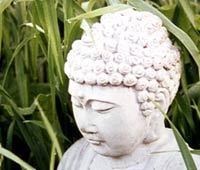 What Does It Mean To Be White?
with Denise Blanc & Janet Ryvlin
*Due to concerns about the COVID 19 virus this program is being postponed.
What Does It Mean to Be White?
Many of us who are white surround ourselves with sameness (other white people) while continually asking, "where is the diversity?" We don't understand the power, privilege and advantages we have. In this series of classes, we will explore the effects of white privilege on our lives and the lives of people without this privilege. We will look at how our blind spots and hidden biases prevent us from creating a more compassionate, enlightened world and create further harm and inequities even though that is not our intention. Using an evolutionary lens based on the powerful work from Diane Musho Hamilton, gifted Zen Roshi, professional mediator, author and facilitator, as our framework, we will explore the ways we might use our practices of compassion, mindfulness and community to become more self-aware and compassionate in
our aspiration to create a more equitable society. We will use films, documentaries, articles and experiential practices to deepen our awareness and unravel our biases and prejudices that are under our conscious radar. Within the view of basic goodness of all beings, we will support each other in this journey.
Please Note: Classes will be on 6 consecutive Sundays, March 15-April 19th 10:45-12:45. Some classes will be longer because we will be working with some full-length films. Details and the class schedule will be given at the first class.
About the Teachers:
Janet Ryvlin recently retired from 32 years as an Oncology and hospice nurse. Throughout her career she worked with a diverse population of patients, including caring for Aids patients during the aids epidemic in the 1990's and has had a lifelong concern about the inequities of our culture in regards to marginalized groups. In recent years and since retiring, she has prioritized her efforts to educate herself and facilitate education on inclusivity and diversity, including creating programs in Shambhala to address white privilege, racism, sexism, misogyny, patriarchy and the systemic injustices to marginalized groups. She has been a student of Shambhala since 1976.
Denise Blanc has 20 years in Organization Development as a facilitator, coach and mediator. She has been a student of diversity and inclusion for the past 6 years, participating in trainings, a think tank and doing extensive reading. In this past year she created a short program on diversity and inclusion for the healthcare environment. She also has been a student of Diane Musho Hamilton for the past 4 years. Denise has been a member of Shambhala since 2001.
Members Pricing:
$150 pre-registering in advance for all six class.
$25 per class at the door.
Our generosity policy: https://sonoma.shambhala.org/community/generosity/
Questions? contact Janet Ryvlin at [email protected].