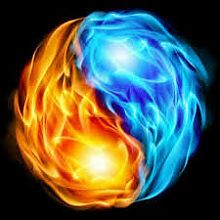 Five Wisdoms: Understanding the Feminine & Masculine of Who We Are
with Irini Rockwell
Welcome to the Dynamic Play of the Five Wisdoms Mandala!
About the Program: The feminine and masculine manifest in every aspect of human experience: personal, relational, and societal. Habitually we see them as oppositional. With the ultimate skillful means of the Five Wisdoms mandala, we could heal this fragmentation and welcome the rich mix of energies in and around us.
4 Slogans:
1. See both the feminine and masculine within yourself.
2. See society as a dynamic mandala transcending duality.
3. See everything as just energy—constricted or flowing, predictable or surprising.
4. Learn to lean into the powerful energy of the constriction to see the wisdom.
This program engages us in the immediate experience of our embodied energy and the dynamic energies of our world. We will practice the Five Wisdom postures and do experiential practices individually, in couples, and with the group. In a community of trust and kindness, we can come into our wisdom.
Watch Irini Rockwell talks about the Five Wisdom Energies in this video.

Schedule:
Saturday
9:00 Introductions - Talk 1 Invoking the Feminine and Masculine: The Practice of Embodied Wakefulness
10:00 Vajra Posture, Invoking, Mind Mapping
11:30 Talk 2 Five Wisdoms Embodied
12:15 Experiential 1
12:30 Lunch together at the Center
1:30 Sitting Meditation
2:00 Padma Posture, Invoking, Mind Mapping
3:30 Tea Break
4:00 Experiential 2
4:30 Talk 3 EVAM: Feminine and Masculine Dynamics
5:30 End
Sunday
9:00 Sitting Meditation and Meditation Interviews
10:00 Talk 4 The Feminine Principle
10:30 Karma Posture, Invoking, Mind Mapping
12:00 Experiential 3
12:30 Lunch together at the Center
1:30 Sitting Meditation and Meditation Interviews
2:00 Ratna Posture, Invoking, Mind Mapping
3:30 Buddha Posture
3:45 Talk 5 Feminine and Masculine on the Spiritual Path and Transition to Life
5:00 Reception
About the teacher:
Irini Rockwell has been internationally recognized for over 30 years as a Buddhist teacher, author, Life Coach and body-centered psychotherapist. She founded the Five Wisdoms Institute in 2002. [email protected], her signature personal and professional development training, engages people in the personal work needed to genuinely serve others. Formerly a professional dancer, she holds an MA in Contemplative Psychotherapy and a certificate in Authentic Leadership from Naropa University. She was director of dance and dance therapy at Naropa in Boulder and directed her dance company in the San Francisco Bay Area. Her books are The Five Wisdom Energies, a Buddhist Way of Understanding Personalities, Emotions and Relationships (in 10 languages)and Natural Brilliance. www.FiveWisdomsInstitute.com
Contact:
For questions contact Irv Kirschbaum: kirschi3 [at] gmail [dot] com
Registration:
Please register and pay online in advance of the class to ensure your space and so that the coordinators know to expect you.
This will also allow Irini to bring the necessary amount of teaching materials for each participant!
Generosity Policy:
Nobody turned away for lack of funds.Your donations of any amount helps support the Sonoma Shambhala Center & it's continued offerings. *Paying the Patron Price helps support participants who cannot afford the full fee.