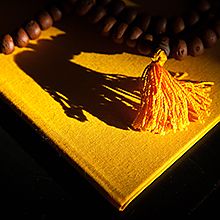 Sadhana Practice - Last Sunday of the Month POSTPONED in April
- COMMUNITY PRACTICE -
Last Sunday Of The Month
We invite you to come to the Center to share in this human journey of dignity, worthiness and social relevance through gathering for practice after Sunday Morning Meditation at 9:30 am.
Sakyong Mipham Rinpoche and Chögyam Trungpa Rinpoche have given us these incredible practices. Sadhanas are a subjective journey of learning to accomplishment using imagery, focus and linguistics together. Sadhana practices offered in this form are an opportunity to identify with our awake qualities together in community. The occasion of practicing the Shambhala Sadhana, the Sadhana of Kindness, and the Sadhana of Mahamudra in community will be offered alternately in the coming months.
You are warmly invited to come on this journey of practice together in community.
This monthly practice is a time for our community to come together and practice these sadhanas in community. All are welcome—and members are encouraged—to join in, no matter what your level of experience.
Last Sunday of the Month 9:30 am Practice:
May 31st
Come join us for these remarkable practices!