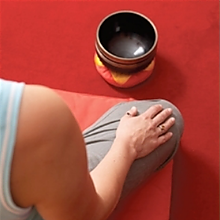 ONLINE Wednesday Morning Meditation
with Susie Cook
Online Wednesday Morning Meditation
Schedule:
9:00 to 9:25am meditation
9:25 to 9:40am open discussion
Join us ONLINE via Zoom for a half hour of meditation and 10 minutes of open discussion in this unprecendented time of COVID-19 and closure of the Sonoma center.
Join URL: https://zoom.us/j/7746086031
*Not everyone is familiar with an online meeting, so here is how you do it: Close any other apps that use video such as Facetime. Click on the link here for the online room I have set up for Morning Meditation: https://zoom.us/j/7746086031

If zoom asks for a meeting ID #: 774-608-6031
You can link to this room 10 minutes prior to the session, so go ahead and try it out by clicking on the link (or cut and paste into your browser), and you should receive a message to please wait for your host to start the meeting. Then once the meeting is opened, you will have the opportunity to say if you want to join with your camera on or not. Once in the room you can turn on or off your microphone or video by clicking the small icons in the bottom left-hand corner.
If you have any questions, please email [email protected] and we will try to help.
We look forward to meditating with you on Wednesday morning.