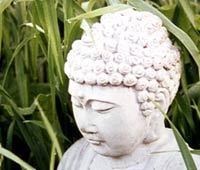 What Does It Mean To Be White?
with Denise Blanc & Janet Ryvlin
What Does It Mean to Be White?
This past spring and summer, our country has convulsed from police violence and race relations, as yet another young black person was killed brutally by police. This time seen clearly and horrifically on video. In response, something new is happening. White people are now feeling a sense of urgency to take on learning about their whiteness and the racism that we have unknowingly perpetuated through our privilege and unconscious biases. We are losing the luxury of non self-awareness. In response, we are once again offering, a six-week program on Zoom, "What Does it Mean to be White." Using an evolutionary lens based on the powerful work from Diane Musho Hamilton, gifted Zen Roshi, professional mediator, author and facilitator, as our framework, we will explore the ways we might use our practices of compassion, mindfulness and community to become more self-aware and compassionate in our aspiration to create a more equitable society. Within the view of basic goodness of all beings, we will support each other in this journey.
"You cannot fix what you will not face." James Baldwin
Please Note: Classes will be on 6 consecutive Saturdays, July 11th - August 15th 10:00 am -12:15 pm. Enrollment is limited. We ask for a
commitment for all six weeks.
Please feel free to call Janet Ryvlin with questions. #707-338-6471.
*A note about Registration: please register at least 24-hours-in-advance to receive the Zoom link in order to participate in this class.
About the Teachers:
Janet Ryvlin recently retired from 32 years as an Oncology and hospice nurse. Throughout her career she worked with a diverse population of patients, including caring for Aids patients during the aids epidemic in the 1990's and has had a lifelong concern about the inequities of our culture in regards to marginalized groups. In recent years and since retiring, she has prioritized her efforts to educate herself and facilitate education on inclusivity and diversity, including creating programs in Shambhala to address white privilege, racism, sexism, misogyny, patriarchy and the systemic injustices to marginalized groups. She has been a student of Shambhala since 1976.
Denise Blanc has 20 years in Organization Development as a facilitator, coach and mediator. She has been a student of diversity and inclusion for the past 6 years, participating in trainings, a think tank and doing extensive reading. In this past year she created a short program on diversity and inclusion for the healthcare environment. She also has been a student of Diane Musho Hamilton for the past 4 years. Denise has been a member of Shambhala since 2001.
Pricing:
$100 pre-registering in advance for all six class.
Our generosity policy: https://sonoma.shambhala.org/community/generosity/