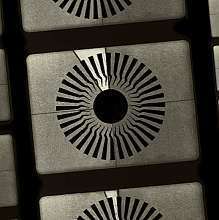 Conversations on Racism in America through Film
with Janet Ryvlin & Denise Blanc
This 4 month program will be offered as a monthly Sunday class, providing a means to explore race and culture through four feature length films. The films will be assigned as pre-work prior to each monthly class, and our group will dive into dialogue breakout sessions using a series of questions and prompts. This class is designed for people who identify as white in order to examine the effects that our white privilege and implicit biases have had in unconsciously perpetuating a culture of racism in our country.
With the view of Basic Goodness and the lens of dharma teachings as our anchor, we will broaden and deepen our understanding so that we can become catalysts of change in creating a more just and inclusive world.
At registration, class information and the first film will be sent out with the zoom link. Participants will be expected to have viewed the first film before class.
To deepen our learning as a cohesive group, we ask that those interested sign up for the series of 4 classes in order to create a strong container and to deepen our learning as a cohesive group. Class size will be limited to 16 participants, no drop ins. Register now to save your spot. This is the first class in a four part series.
Subsequent classes in 2021:
February 21st
March 14th
April 18th
About the teachers:
Denise Blanc, MA has over two decades as a Senior Organization Development Consultant and is a volunteer Mediator in Sonoma County. Denise has designed and developed programming on race and cultural competence within the healthcare environment. She has also co-designed and taught programs within Shambhala on "What Does it Mean to be White?" and a book study using Robin DiAngelo's book "White Fragility." She has been a member of Shambhala since 2003.
Janet Ryvlin has had a lifelong interest and concern about the racial and social injustices in our world and in particular in our own the culture. Since retiring from Oncology Nursing in 2018, she has prioritized her efforts to learn about and facilitate education on inclusivity and diversity. She has offered programs in Shambhala to address white
awareness, white privilege and racism, including co-designing and facilitating "What Does It Mean to Be White" and a book study on Robin Diangelo's , White Fragility. She has been involved in The Untraining since 2018 and a student of Shambhala since 1976.
Special note about registration:
Thank you for your interest. This program is full and no longer taking registrations. Inquiries may be sent to [email protected].