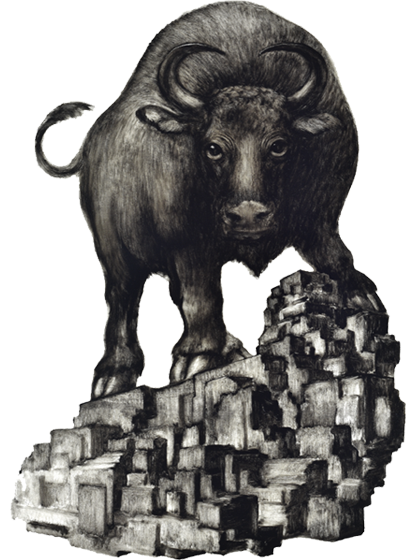 Shambhala Day Celebration
2021 Year of the Iron Ox
Save-the-Date
Join us this valentine's day to celebrate Shambhala Day together online. We will view the annual Shambhala Global Services Shambhala Day recorded video of the broadcast and celebrate together.
SHAMBHALA DAY marks the beginning of the New Year, and represents one of the most important traditions of Shambhala Buddhism. Based on the traditional Tibetan New Year's celebration of Losar, the day is calculated astrologically according to the Tibetan lunar calendar, and changes every year to coincide with the annual lunar cycles.
This year Shambhala Day is actually on Friday, February 12, 2021, but we will gather locally online on Feb 14th to celebrate. Shambhala New Year 2021 will usher in the Year of the Iron Ox. The Iron Ox has a strong quality of earth, and discovering what is already naturally available to us. The Ox doesn't have to look far to find what is needed. The Ox year is also connected with unity, and focusing on hard work – such as ploughing the fields. We are advised not to be too hasty in Ox years, but to take time for consideration before acting or making decisions. It is said that some efforts planted in the Ox year will take time to harvest and enjoy fruition.
A Message from Shambhala Global Services: Since last year's Shambhala Day, it seems as if the challenges so many of us have been experiencing have only intensified. Not only do we continue to grapple with the many divergent views in Shambhala about the Sakyong and our path forward, we have faced the existential threat and upheaval of a once in a century pandemic that has caused hardship and suffering for so many. It is our hope that this year's Shambhala New Year celebrations can be a way for us to connect – both as a way to build bridges amongst differences of view, and to nurture and support one another during the very real isolation so many are experiencing. We will do our best to create a Shambhala Day broadcast that will feel inclusive and that will celebrate what we have in common.
More details about our local Zoom gathering coming soon.