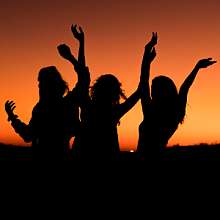 All We Can Save
with Stephanie Hiller

All We Can Save
Living with Climate Change
A Women's Circle
The rapid advance of climate change has had its effect on our hearts as well as our senses as we watch temperatures and floodwaters rise. What do we do with it all – our outrage at those who seem to obstruct all progress, the "eco-anxiety" we experience for the future of our families, grief over species and landscapes lost forever.
This discussion group for women is based in part on the bestselling book, All We Can Save, an anthology of provocative and illuminating essays from women at the forefront of the climate movement. Together we will create a safe space where we can share our experiences as climate change worsens, and see if we can discover, as Marge Piercy writes, a way "To Be of Use" in these troubling times.
Eight Zoom meetings, beginning on September 9
Thursday evenings from 7-9 PM
Cost: $10 per session or $65 for the complete program.
Led by Stephanie Hiller, SRJC Instructor, Blogger
Contact Stephanie at [email protected] if you have any questions about the program.
Registration
Please register and pay in advance of the program to make certain you receive all communications, including the link for the program. Our online payment system is set up to accept payment through PayPal.