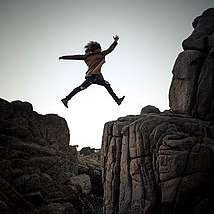 Heart Advice from Pema Chodron: Falling Apart and Coming Together
with Rachel Anderson & Janet Ryvlin

Heart Advice from Pema Chodron: Falling Apart and Coming Together
In her book When Things Fall Apart, Pema Chodron states, "the only time we ever know what's really going on is when the rug's been pulled out and we can't find anywhere to land. We use these situations either to wake ourselves up or to put ourselves to sleep."
For the past two years, the COVID pandemic has presented us with unrelenting chaos, uncertainty, loss, and isolation. Pema advises that the only approach to this type of suffering that is of lasting benefit is to move toward fear and painful situations with friendliness and curiosity.
This Zoom class will give us an opportunity to explore this advice. We will read and discuss When Things Fall Apart, view six of Pema's related online talks, and use somatic practices and group activities to deepen our capacity to remain stable and steady, kind and compassionate, and open and courageous in the face of frightening circumstances.
Class Facilitators
Rachel Anderson has been practicing and studying Shambhala Buddhism since 1975. She has taught many Shambhala Training and IEL levels and is a certified teacher of Sogetsu Ikebana (Japanese flower arrangement). She lives in Sonoma and works as a freelance editor.
Janet Ryvlin has been a student of Shambhala since 1976. Over the years, she has co-taught different IEL and Way of Shambhala classes and in recent years has been co-facilitating classes on white awareness and racism. As a retired oncology nurse, she takes a special interest in how we humans work with life crises and bring the teachings of warriorship into our life "when things fall apart." She lives in Sonoma with a menagerie of four-legged critters, her partner, Mark, and her daughter and two preteen grandchildren.
Six Sundays in December and January
December 5th, 12th, 19th, January 9th, 16th, 23rd
From 10:30 AM to 12:30 PM
Price
$100 for the full six-class series
$20 per class if paid individually