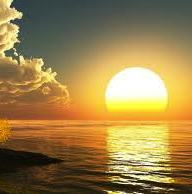 Sunday Pandemic Practices & Morning Sitting
with Christopher Bacon
ONLINE Pandemic Practices
8:15 to 9:00 AM
Recently a group of Sakyong Mipham Rinpoche's students requested advice on what practices would be beneficial at this time of pandemic, chaos, and great suffering. Sakyong Mipham Rinpoche responded by suggesting the practices listed below.
ONLINE Sunday Sitting Practice
9:00 to 10:00 AM
Following the Pandemic Practices will be an hour-long Sitting Practice with walking meditation.
At this time, these offerings are available thru June 2022. The date will be extended or shortened as necessary. You are welcome to join in for either one or both practices. They are free and open to all.
Donations to Sonoma Shambhala Meditation Center are welcome. Please use the donate button above to the right.
ZOOM LINK FOR THE SUNDAY PRACTICES
https://us02web.zoom.us/j/89321614243
The Pandemic Practice session will include the following chants/practices:
Proclamation of Goodness
7-Line Supplication to Padmakara
Supplication to the Shambhala Lineage
Supplication to Green Tara
Medicine Buddha Mantra repetition
Homage to the Shambhala Lineage
Buddhist and Shambhala Dedication of Merit
Contact: Chris via e-mail - cbbacon13 at gmail.com