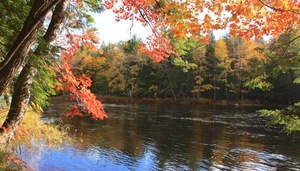 Harvest of Peace Online Community Celebration
This event is an ONLINE gathering.
Harvest of Peace is one of four annual Nyida Day celebrations in Shambhala culture. Each of these seasonal holidays mark the changing of the seasons, hence the name Nyida Day is connected with the natural world and the seasons (Nyi = sun and Da = moon).
This time is to celebrate the season and offer appreciation for our local sangha. We have chosen to gather and celebrate together online on Zoom, see link below.
This year we want to broaden our caring view by turning our gaze outward to the needs of our local community and mixing our practice minds with some uncomfortable but hopeful realities about the world around us.
Our focus will be three-fold:

1) To share some positive news about pollution cleanup efforts. We will show a video featuring some of the powerful work being done to mitigate our world plastic crisis.
2) To raise some money for F.I.S.H., Friends in Sonoma Helping, an organization that provides food, clothing, and rent and utility relief to local people hit hard by the current situation.
3) To visit together in large and small groups online while we enjoy celebratory food and drink in our own homes.
This celebration strengthens our commitment to expressing basic goodness through our own courage and vulnerability in our homes and the wider world.