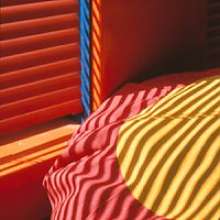 Opening The Closed Door - Meditation After Covid
with Stephanie Hiller & Carlos Gonzalez
Neuroscience has confirmed that meditation practices are effective for coping with uncertainty and stress, even helping us retrain the brain to feel better, improve focus, and develop compassion for others.
Please join us remotely for an introduction to the scientific study of this ancient practice! With talks by Jon Kabat-Zinn, Daniel Goleman and others, and discussion of our own experience working with our minds.
Facilitated by Stephanie Hiller and Carlos Gonzalez
Stephanie is a journalist and junior college writing instructor and a long time meditator who has been a member of Shambhala for five years.
Registration
Please register at least 24-hours in advance in order to receive the Zoom link.
Cost
Program Price: $10
Patron Price: $20*
Or pay what you can afford, write in the amount.
*Paying the patron price helps the Sonoma Center offer affordable programs.
Our generosity policy can be found at this link.
Contact
If you have any questions, please contact Stephanie Hiller at
[email protected]
About Zoom
This program will be presented on the Zoom platform. It is available for computers, smart phones, and tablets. You will need to download the free app on your device before joining the session. Once it is loaded, click the link and follow the prompts to join the session.
It is best to join 5 minutes in advance so that you are set up when the session begins.
Learn more about Zoom here: https://zoom.us
You can find is a list of Zoom FAQs at this